Secret Invisable Ink
Children will love to write secret messages or draw a treasure map using this secret invisable ink.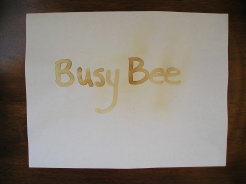 Level of Difficulty: Moderate
Children will need an adult's help or supervision to use the heat source that will make their secret message appear.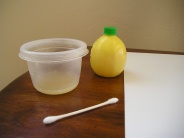 Here's what you'll need...
•Small amount of lemon juice
•Small container
•Paint brush or Q-Tip
•White paper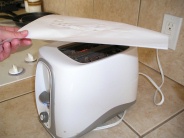 Here's how you make it...
Dip your brush or Q-tip into the lemon juice and write your message on a piece of paper. After it's dry, hold the paper over a heat source, like a toaster or light bulb, to make your message appear (the lemmon juice will turn brown).


Sign up for our FREE Newsletter
The Busy Bee BUZZzzz
You'll get the BUZZzzz on our new crafts, featured crafts for up coming holidays and seasons, AND learn some fun and useful tips for doing kids crafts - all delivered to your inbox from busybeekidscrafts.com.
Your email address is totally secure, it is only used to send you the Busy Bee BUZZzzz.
Click here to see more craft recipes like the secret invisable ink