Welcome to Busy Bee Kids Crafts


Fun, Easy and Inexpensive Kids Crafts Ideas for Toddlers, Preschoolers, Kindergarten and School-Aged Children
This Winter why not...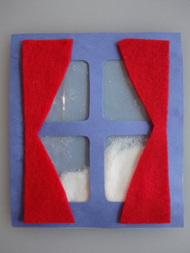 Make a
Winter Window
with snow that falls

Design your own
Q Tip Snowflakes

Have preschoolers make their own
Paper Plate Snowman
complete with carrot nose

Sip hot chocolate with our yummy marshmallow
Sipping Snowman
edible craft

Make a
Tactile Winter Scene
with the help of some colored rice and cotton balls

share and save a winter memory with a friend with our
Snow Ball Time Capsule

Make your own Christmas Activity Book with FREE
Winter Printables
from busybeekidsprintables

Check out all of our
Winter Crafts
and
activities
for kids
Visit our Sister Site
busybeekidsprintables.com
You'll find tons of
FREE
printables for kids, like coloring pages, mazes, word searches, stationery, cards, games and more! Suitable for preschoolers on up!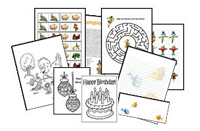 This Spring why not...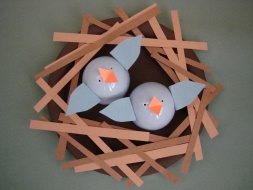 Make a nest full of
Baby Birds

Create a
Butterfly that turns into a caterpillar
with paper and pipecleaners

Have preschoolers design their own
Rainy Day Collage
with paper and Q-tips

Serve some
Mini Birds Nests
for snack time or playgroup

Make a rainy day with our
Rainy Window
craft, complete with falling drops

Make a pot full of our easy
Paper Daffodils
- it will brighten any room

Check out all of our
Spring Activities for Kids
Kids Crafts Index
We've categorized and alphabetized our crafts to make it easier for you to find exactly what you're looking for. This is an alphabetized list of our kids crafts, if you can't find what your looking for, contact us, maybe we can help!
Sign up for our FREE Newsletter
The Busy Bee BUZZzzz
You'll get the BUZZzzz on our new crafts, featured crafts for up coming holidays and seasons, AND learn some fun and useful tips for doing kids crafts - all delivered to your inbox from busybeekidscrafts.com.
Your email address is totally secure, it is only used to send you the Busy Bee BUZZzzz.
To help guide you in choosing your kids crafts, we have put ages and/or level of difficulty with each of our craft ideas. When assigning an age for each craft we assume that a parent, caregiver or teacher will be supervising and helping during the craft activity. Please keep in mind that children of the same age can have different levels of skills for making crafts. It is up to the parent, caregiver or teacher to decide what is appropriate and safe for each child. Happy Crafting!
Emails From our Busy Bees
I am so thrilled to find this site! To get ready for Thanksgiving and Christmas with my Kindergarten class I must do a lot of planning early on. I was sitting with 8 (yes 8) Holiday crafts books on my table and after spending about 2 hours, I decided to look online. I found you! Woo Hoo! Thanks! This will save tons of time, money and my K kids can actually do these!

Sunnie K
Florida

I ran on to your site by happenstance. I can't believe how cute it is. I have gotten so many craft ideas for my preschool class. These crafts are so easy for my 3 and 4 yr. olds, yet they are so incredibly cute! Thanks for being there!

Debbie
Chesapeake, OH

I happen to come across your web site and I loved loved it ! I do activities in my child's class. I printed out a bunch of pages to give to my child's teacher she loved them. We will have a lot more fun this school year thanks so much for your ideas and free web site to view. it is a great tool for schools !

Jen D
Florida

I have just found your website just by chance and felt I had to comment. It is fantastic. I work in a reception class and have been trawling through the websites for ideas. My only regret is that I didn't find it earlier. I have now subscribed and look forward to receiving more ideas from you. Once again well done. I will certainly pass your website address on to the rest of the staff.

Kathleen
Llanelli, UK

I first wanted to let you know what a wonderful website this is!!! There a so many adorable craft ideas!!! Honestly,it is the best (kid crafts) site I have been on!! Thank you for all the wonderful ideas!

Peggy W
Grand Prarie, TX
Make sure you check out our Seasonal Crafts:
Winter Crafts
These Winter Crafts will sure keep the kids busy during the cold weather! There's an easy and inexpensive craft for everyone to celebrate the winter season!
Spring Crafts
These wonderful Spring Crafts for kids will help children celebrate the season with creative, easy and inexpensive craft projects!
Summer Crafts
School is out and these summer crafts will add fun to any child's summer holiday. These are easy and inexpensive kids crafts!
Fall Crafts
These fall crafts are a great way to celebrate the Autumn season! We've got some fun fall craft ideas for toddlers, preschoolers and school-age children!